It's My Birthday on December 18th. How Will You Treat the Queen?
SEND ME GIFTS VIA AMAZON WISHLIST
SEND ME BLESSINGS ON CASHAPP
YOU WILL WATCH ME ON THE CAMSHOW
CAMSHOW
I'm also having a Birthday Camshow on Manyvids, come celebrate with me on December 17th, 7:30 CT!
See you Dec 17th for a Live Unboxing of Birthday Gifts, Prizes, and Much More.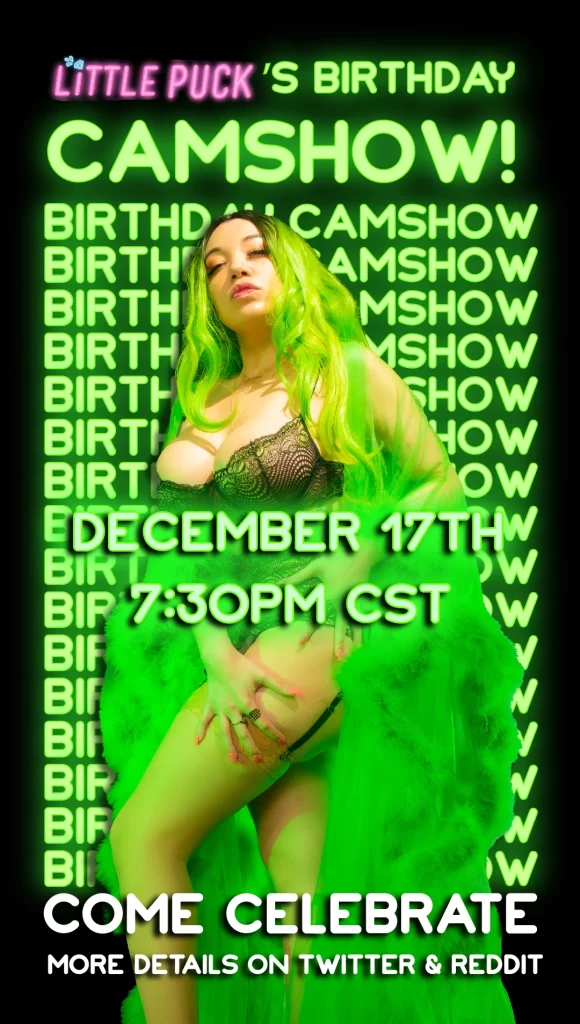 It's been lovely hearing all the birthday wishes and about the gifts coming, I love my Puck Pack.
Make me happy by picking something up from the wishlist, blessing me up on cashapp, and coming to join me on the birthday camshow!