My Featured Taboo Cosplay
The (in)famous Goth Clown MILF Wendy in the house!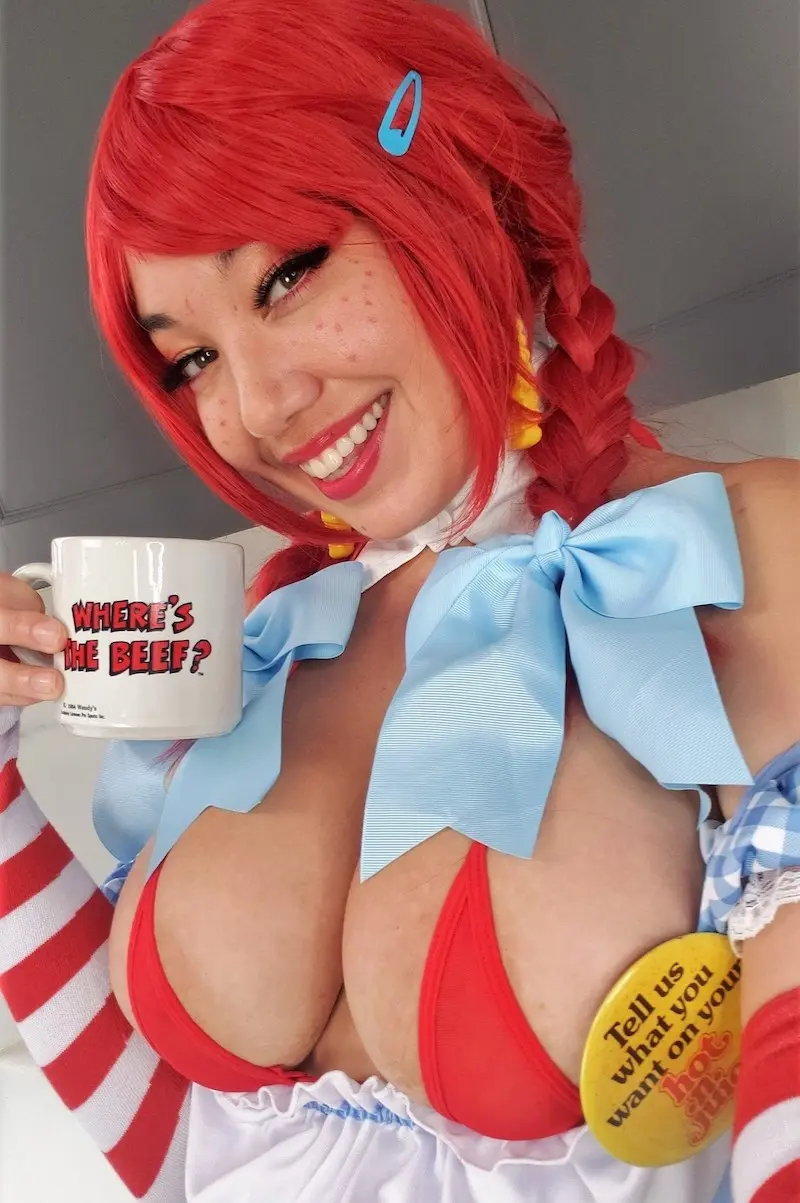 Your favorite fast food queen went dark and goth clown MILF Wendy has risen.
She just has one question:
"Where's the Beef???"
Trust me Puck Pack, if you haven't seen the release yet you're missing out on the 150+ pic photoset, 100+ GIFs and a 30 min video experience guaranteed to make your spicy nugget tingle!
Part I: Wendy Mommy's BIG FAT TITS
Mommy dressed up as your favorite fast food queen Wendy because she knows you have a crush on her. She just wants to make you happy, horny, and hard, sweetheart!
But shh better be quiet, Daddy's home!
She knows you love Mommy's fat milky tits. Maybe you wanna give them a suck they're just so big and fat and juicy…like her son's beef!
She gives you the option for a "Jizzonator" "Frosty Facial" or the "Dbl Tit Banger" – you choose the dbl tit banger with a frosty facial add-on and she gives you a hot titty fuck between her big fat buns.
She finally has the beef she's been craving!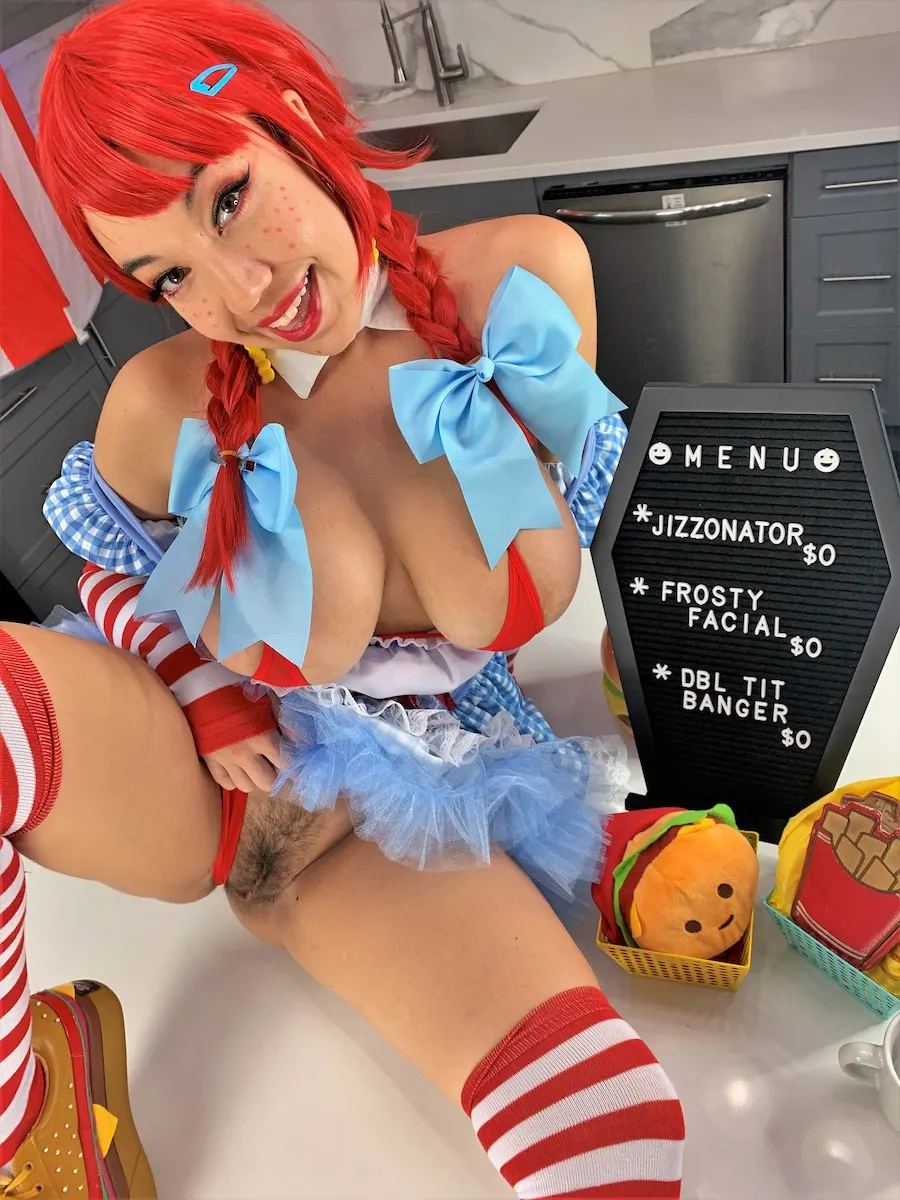 You can't resist Mommy's bit tits and you blast a huge load all over her face. Mommy then reveals she has a secret special spot for you two to play so she can finally let out her wild sid and THAT's when things get TWISSSSSTED.
Part II: Wendy Mommy's Taboo Dungeon
She takes you to her dungeon and she's transformed into a creepy hot GOTH CLOWN, Wendy's style! She unleashes her weird and wild slut side and craves more and more of your meat and you give nut after nut to her!
Hawt & nasty, down & dirty Mommy 
It's hawt, it's nasty, it's exactly what you mother-puckers love. Creampies, cumshots, facials…Mommy is wet and fkn wild!!!!!!
If you want a nutting teaser, check out featured pics in my cosplay gallery here.
Nothing compares to the entire set though, which is now available for purchase on ManyVids. (Surprise! A Little Puck porn video is too taboo for OnlyFans. Just the Pics and Gifs avail there.)
Want Mommy's buns? Give mommy the beef.